How to Choose Car Insurance?
Top Way to Choose Car Insurance?
Because there are so many businesses that sell car insurance, sifting through all of the options to find the best policy and car insurance agent for you and your family can be difficult. It's easy to become perplexed when each carrier claims to provide the best bargain. Although all of the car insurances in Texas appear to be the same at first glance, there are several key variations to consider. Your goal should be to select one that has all of the features you require at a reasonable price.

What you should know before buying a policy?
Car insurance purchasing is similar to shopping for any other big purchase. Shopping around for the coverage that best suits your needs and budget is an excellent idea.
You are liable for any incidents you cause.
In Texas, the Drivers are required by state law to pay for any accidents they cause. Liability insurance is commonly used for this. If you're at fault in an accident, liability coverage pays for the other driver's car to be repaired or replaced, as well as other people's medical expenditures.
You must carry at least $30,000 in liability coverage for each injured person, up to a total of $60,000 per accident, and $25,000 in property damage coverage per accident in Texas. 30/60/25 is the standard coverage.
Determine how much liability insurance you require.
Because of the high cost of medical care and the high cost of cars, the minimum levels may not be enough to cover all costs if you're at fault in an accident. Other drivers may file a lawsuit against you to recover the difference. To be safe, consider purchasing more than the required limits.
Determine what additional coverage you require.
Liability insurance does not cover the cost of repairing or replacing your vehicle or treating your injuries. Other types of insurance to think about are:
Collision insurance covers damage to your vehicle.
Comprehensive coverage compensates for losses caused by fire, hail, vandalism, or theft.
If the driver who caused the accident didn't have adequate insurance or didn't stop, uninsured or underinsured motorist coverage compensates for auto damage, medical treatment, lost earnings, pain, and suffering, and other expenditures.
Medical payments – compensates for medical expenses incurred as a result of an accident.
Personal injury protection (PIP) covers medical expenses, as well as 80% of lost wages and the cost of a caretaker for an injured person.
Request quotations from several businesses.
Get sample pricing from Car insurance agents and compare plans with TDI's HelpInsure. It also includes details about a firm's complaint history, financial grade, and recent rate adjustments to assist you in finding a reliable company at a decent price.
Contact your top choices for price quotations once you've limited your search. Compare companies and policies using our worksheet.
Examine a company's complaint history.
Examining a company's complaint record, which is evaluated by a complaint index, is an excellent approach to assessing its customer service. The average value is one. A number less than one indicates that the company receives fewer complaints than the typical insurance company, while a number more than one indicates that the company receives more complaints than the average.
A deductible is an amount you must pay before your insurance provider will cover your expenses. If your claim is for $1,200 and you have a $500 deductible, the insurance company will deduct $500 and pay you $700. Your premium will be lower if your deductibles are bigger.
Inquire about special offers.
Most businesses will give you a discount if you lower your chances of losing money. Taking defensive driving or driver's education courses, maintaining a good driving record, having multiple cars on a policy, and having additional policies with the same company are all common discounts.
Check the license of the company.
Once you've chosen a company, double-check that its license is current. The TDI HelpLine can provide you with this information at 800-252-3439.
Never cancel a policy before you have received your new policy or a written statement proving coverage. If a company rejects you, keep looking. If you're having difficulties finding insurance, inquire with an agent about the Texas Automobile Insurance Plan Association.
Tips for easy availing of the car insurance in Texas
Get the name, address, phone number, and license plate number of the other driver. Note the name of the other driver's insurance company, as well as the phone number and policy number. Take a snapshot of the other driver's insurance card to save time. Call the cops if the other driver refuses to give you the name of his or her insurance company.
Provide the other driver with the same information.
Obtain the names, addresses, and phone numbers of any accident witnesses. Give the insurance company this information. If you were in an accident caused by another driver, independent witnesses can help prove fault. If you don't have witnesses and the other motorist denies fault, your claim may be denied by his or her insurance company.
If you were hit by a car that fled the scene, call the police. If you don't report a hit-and-run collision to the authorities, your uninsured motorist coverage won't pay.
If anyone was hurt, call the cops.
Make a note of the accident's time, date, and specific location. Make a note of any unusual circumstances, such as weather or road conditions. Photograph the scene of the accident. Provide the following information to the insurance company.
Inform your organization as soon as possible about the accident. The majority of businesses have claim filing deadlines. You should be able to report claims by calling the number on your insurance card. Explain what happened as completely as possible and answer all inquiries.
Send copies of the police accident report to the company. The police normally offer to make a report after a few days. Get the name and badge number of the officer so you can follow up if necessary.
If you've been hurt, let the company know. Give the firm copies of medical reports and doctor's bills if you went to the ER or the doctor.
What are the options for Car Insurance in Texas?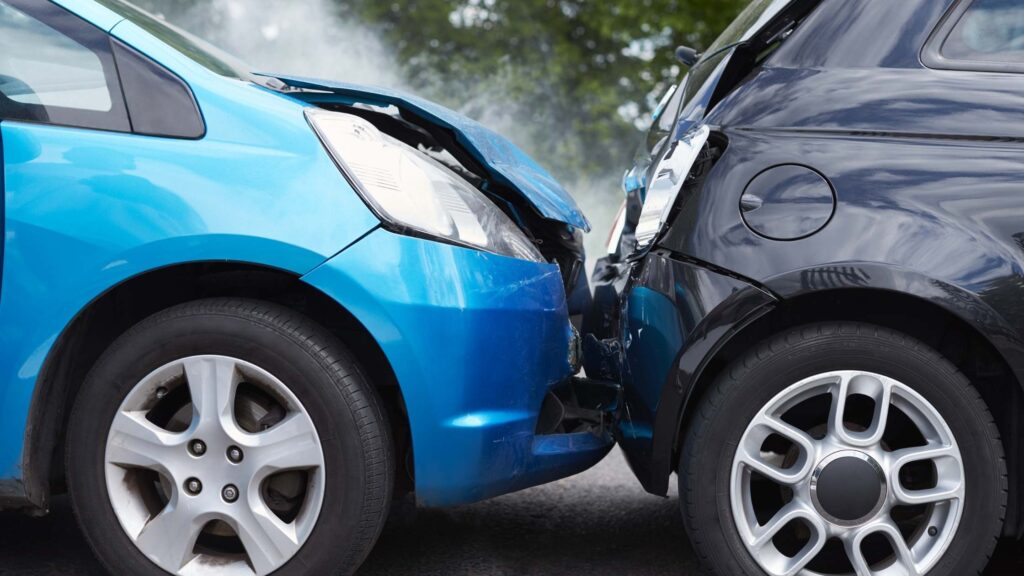 Here is the best car insurance in Texas that is suited for you based on the condition of the accident, your vehicle, and your budget.
Liability Insurance
Liability insurance is the best car insurance in texas if the collision was caused by your negligence. This insurance covers the costs of repairing property damage (such as automobiles and buildings) as well as medical bills incurred as a result of the accident. However, any claims that exceed the coverage's upper limit are your responsibility for this insurance.
Collision Insurance
Collision insurance, unlike liability insurance, ensures that your insurer will cover the cost of your car's repairs. This sort of insurance will pay you the value of your car before the crash if the crash is serious and your car is unlikely to be saved. This insurance is not a "must-have" because it is of limited utility.
Comprehensive Insurance
Comprehensive insurance is useful for mishaps that aren't head-on collisions, such as water damage or theft. However, one is rather costly, and it is unnecessary if the car can be quickly replaced, just as collision insurance.
4. Personal Injury protection
This is a type of automobile insurance. It pays for the driver's and passengers' medical bills, as well as lost wages and other damages in specific situations. Only a few states in the United States have this coverage.
5. Uninsured/ Underinsured Motorist Protection
This sort of insurance covers medical expenses, pain, suffering, and lost income for you and your passengers in the event of an auto accident; it also covers you and your passengers if you are that is entangled in a hit-and-run case accident. This, too, has a cost limit, just like any other sort of insurance.
6. No-Fault Insurance
This insurance is offered in 12 states and covers the costs of injuries and property damage regardless of who was at fault. When selecting a plan from this insurance, keep in mind that an expensive no-fault insurance plan will be useless if your car is as expensive.
7. Gap Insurance

Gap insurance protects drivers who owe money on their destroyed vehicles. If your auto loan is worth more than your car, this is a fantastic option.
Receiving a variety of vehicle insurance options allows you to be prepared for any driving condition. We can provide you with the same arrangements, but with more possibilities at Quote Texas. Truck, van, and trailer insurance policies are available as part of our services, so you can feel safe on the road in any vehicle. We also offer homeowner insurance, industry-specific insurance, and small company insurance.